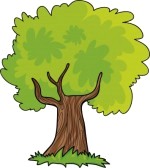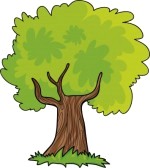 Mike,
"In our neighborhood, we receive many solicitations for various services. When I got yours, I decided to give you a call as I had felt my previous Lawn Care Company had been cutting some corners.
I was glad I did. I have found you, your Company and your staff to be fair in pricing, delivering what you promise and when you promise and willing to listen to your clients and respect their wishes and their premises."
Thank You,
Wm. F. Bane, Jr.
President/CEO of Bane-Clene Corp./Wm. F. Bane Co.
"I've been really satisfied with Mike's service. He shows persistence and dedication to the care of his clients and assuring that a quality job is done each time. If I am ever not satisfied, he is quick to rectify the issue."
Darrell Gordon
"I met Mike, with Mike's Discount Mowing, while he was in our neighborhood. After talking with him, I realized from my personal experience with people, that he seemed to be a real good business person and decided to try his company at my home. He took the time to explain what was needed to be done in my yard and what the results would be, We are now in our 3rd year of using his services and expertise and we are very satisfied. A sign of a great service and attention to detail is when you get more than you expect and the neighbors and guests to our home compliment us on the way our home looks from the street. Mike has added the "Curb Appeal" that everyone talks about".
Jerry M
"We have been associated with Mike Rumple for several years now through our own Landscaping company and our Outdoor power equipment store (RE_POWER! Inc). Mike is one of thosre rare people that is a pleasure to do business with. He makes every effort to be as professional as possible, and frequently consults with his peers in an effort to learn more. I would recommend this company to anyone!"
Jim Clark
President, Clark Landscape Inc & RE_POWER Inc!
"I was so pleased with the lawncare Mike's Discount Mowing performed for me last summer. The pricing is reasonable. Mike was very responsive to my requests. Mike and his crew were reliable and the work was consistently good."
Carol F.
Mike Rumple,
Your lawn care and landscape business is a "Diamond in the Rough".
You offer your customers whatever they desire, whether it is a little or a lot. The choices your landscape customers have range from simple mulching and edging to a complete landscape makeover. My choice was a complete makeover.
While my taste in landscaping is "less is more", you didn't limit yourself to the items that I purchased from you. In addition to the items purchased from you, you willingly re-used and moved sentimental items that I already had in my landscape. You used a creative yet critical eye to select or sensitively eliminate existing items as well as add tasteful new landscape items.
I would like to thank you and congratulate you on the very professional and sensitive manner in which yuu completely re-landscaped my house. You skillfully blended the old with the new.
I am completely satisfied with your landscaping consultation and services. The word professionalism certainly comes to mind as I reflect on my landscaping experience with you.
You have far exceeded my expectations.
Sicerely,
Steven J. Volz